One of the Reasons I Was So Untalkative
Jaap Blonk - Flux-de-Bouche.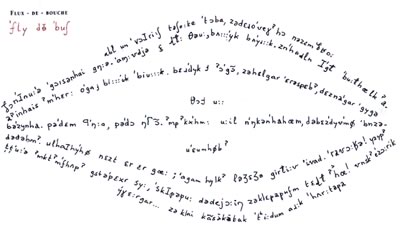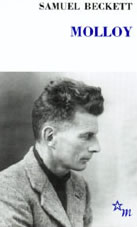 "Not that I was hard of hearing, for I had quite a sensitive ear, and sounds unencumbered with precise meaning were registered perhaps better by me than by most. What was it then? A defect of the understanding perhaps, which only began to vibrate on repeated solicitations, or which did vibrate, if you like, but at a lower frequency, or a higher, than that of ratiocination, if such a thing is conceivable, and such a thing is conceivable, since I conceive it. Yes, the words I heard, and heard distinctly, having quite a sensitive ear, were heard a first time, then a second, and often even a third, as pure sounds, free of all meaning, and this is probably one of the reasons why conversation was unspeakably painful to me. And the words I uttered myself, and which must nearly always have gone with an effort of the intelligence, were often to me as the buzzing of an insect. And this is perhaps one of the reasons I was so untalkative, I mean this trouble I had in understanding not only what others said to me but also what I said to them."